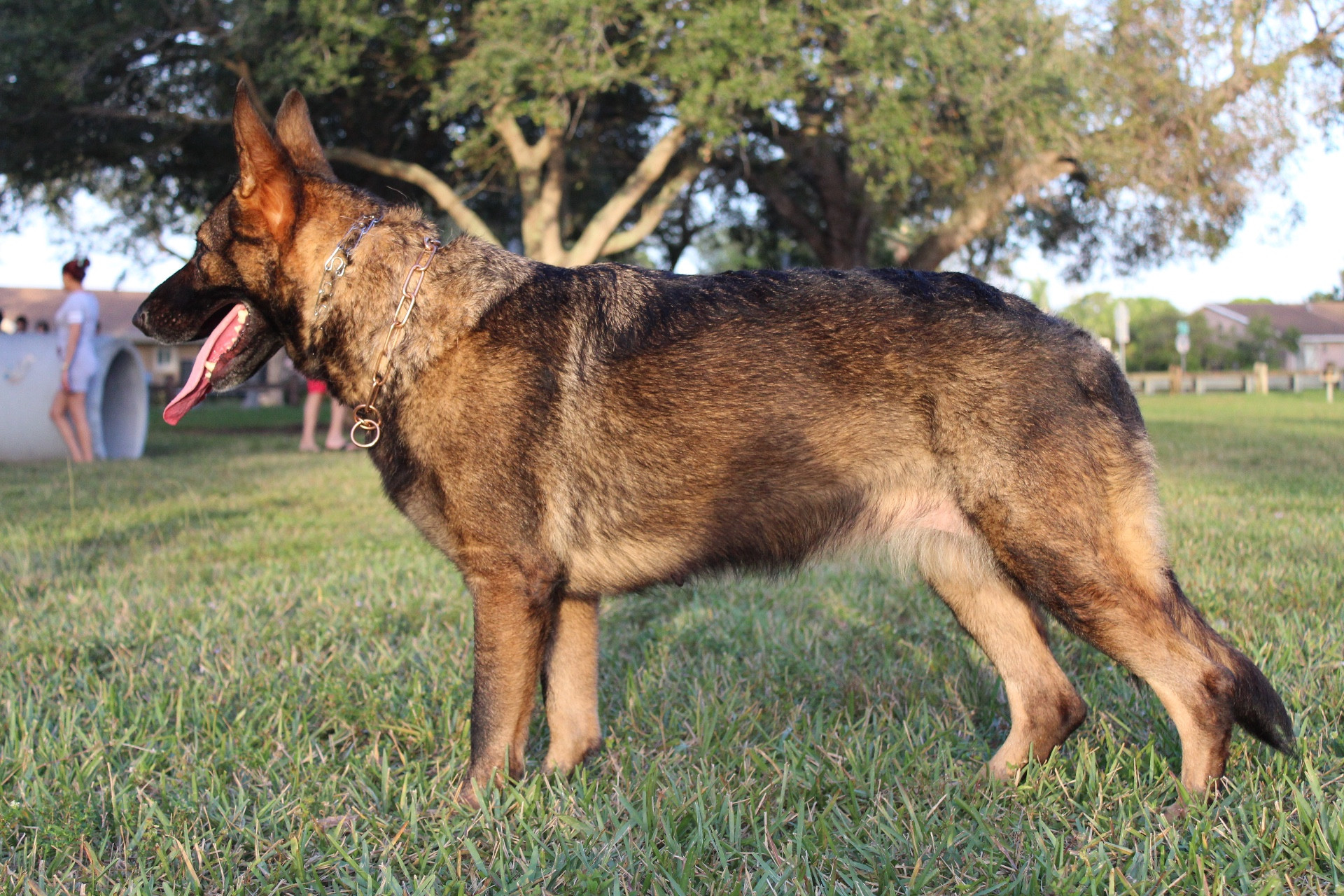 SCHONE VOM JORDAN HAUS
Title: PDC (pending)
Health: DM clear, DCM1 Clear, OFA: good/normal
Schone is a beautiful red sable female who weighs around 75 pounds with a big stocky figure. This females pedigree is filled with champion dogs all throughout just like our main stud Sandy. They share a grandfather UNIVERSAL SIEGER, BSP SGR 2008, V54 BSZS Javir Vom Talka Marda and great grand father as well. Schone having Javir Vom Talka Marda in her pedigree just brings thrills to our kennel to announce a 3-3 line breeding on Javir and 4-3 line breeding on Tyson. Schone is currently in training for her first title in PSA.

Irmuska Ikira Von Der Osterwiese
Titles:BH
Health: DM clear, OFA: good/Normal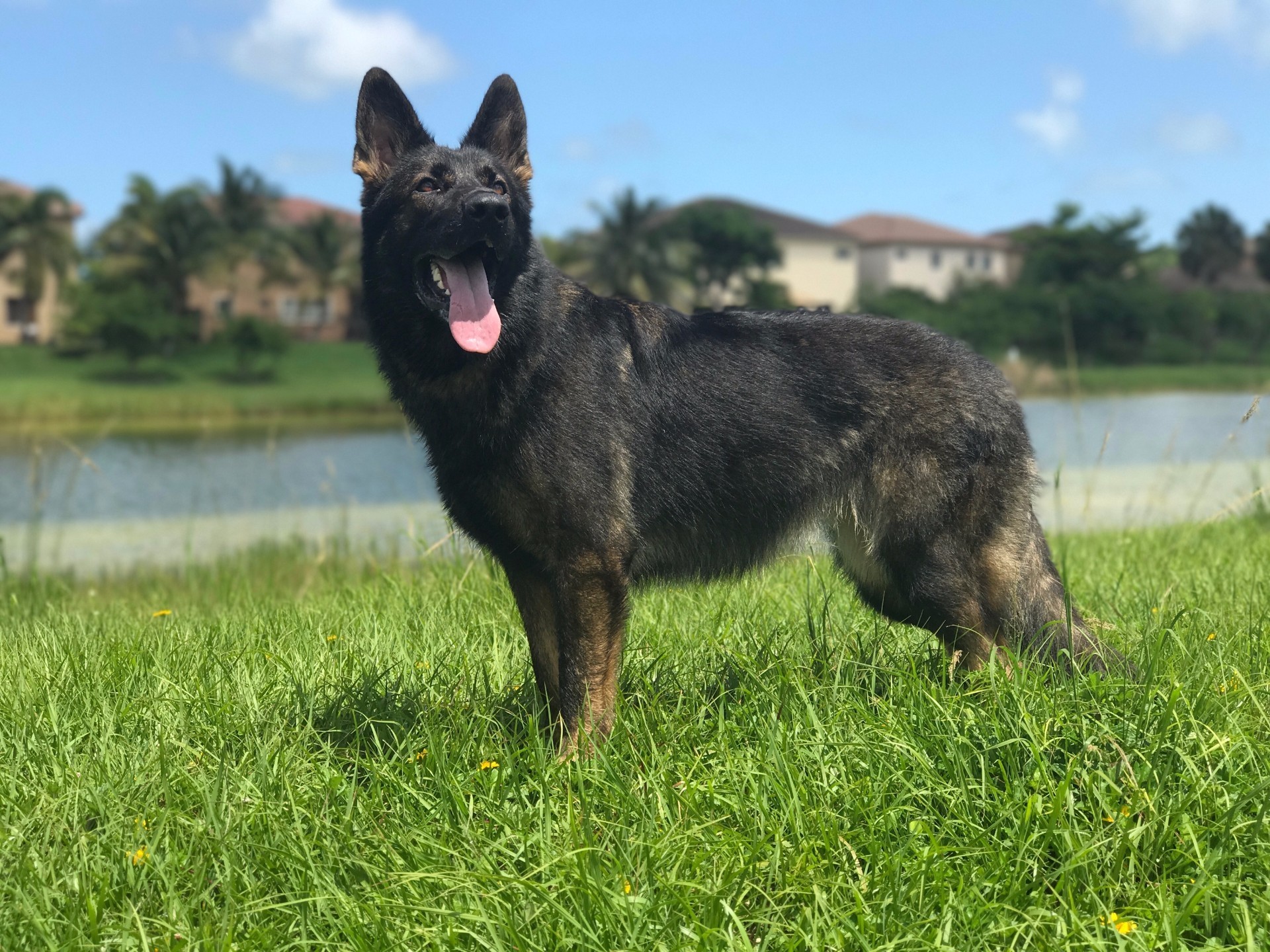 Daughter of IPO3 titled champion Zender Von Der Osterwiese, is our import from Germany , Irmuska Ikira Von Der Osterwiese "skye" . This young female comes from a great lineage of champion workings dogs. Skye demonstrates everything thing a true working dog needs. Intense grips, high drive, and great conformation are just a few of the things she poses. She is a fire cracker when it comes to doing protection work and is not afraid of anything that will get in her way. We have high expectations as far as her training and have no restrictions on where she could go.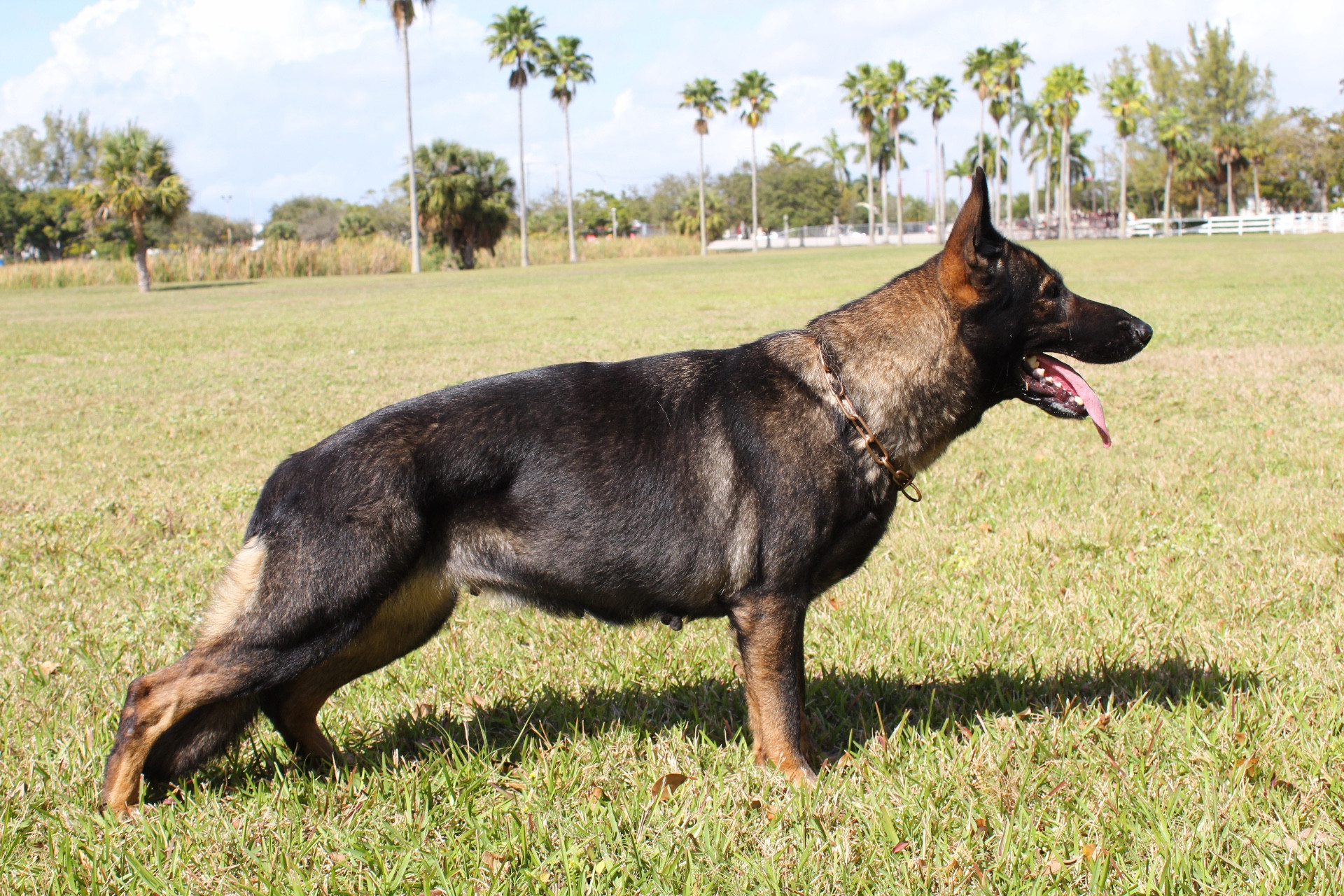 Hazel Von Lilli
Health: DM Carrier Recessive ( A/N) , DCM1 Clear, OFA: good/normal
Hazel is our beautiful sable female. Don't be fooled by her looks, hazel is just has high driven as our male sandy,she has an amazing ball drive and prey drive. There is nothing more she loves then hitting the sleeve and also has a nice civil side to her. Like sandy she also has that switch, we make sure our dogs are well socialized when it comes to other dogs, children and much more. She has produced some very well balanced dogs that have gone to homes such as active family pets, sport, and even Police K9 dual purpose and single purpose. The goal with hazel is to certify her in narcotics this year.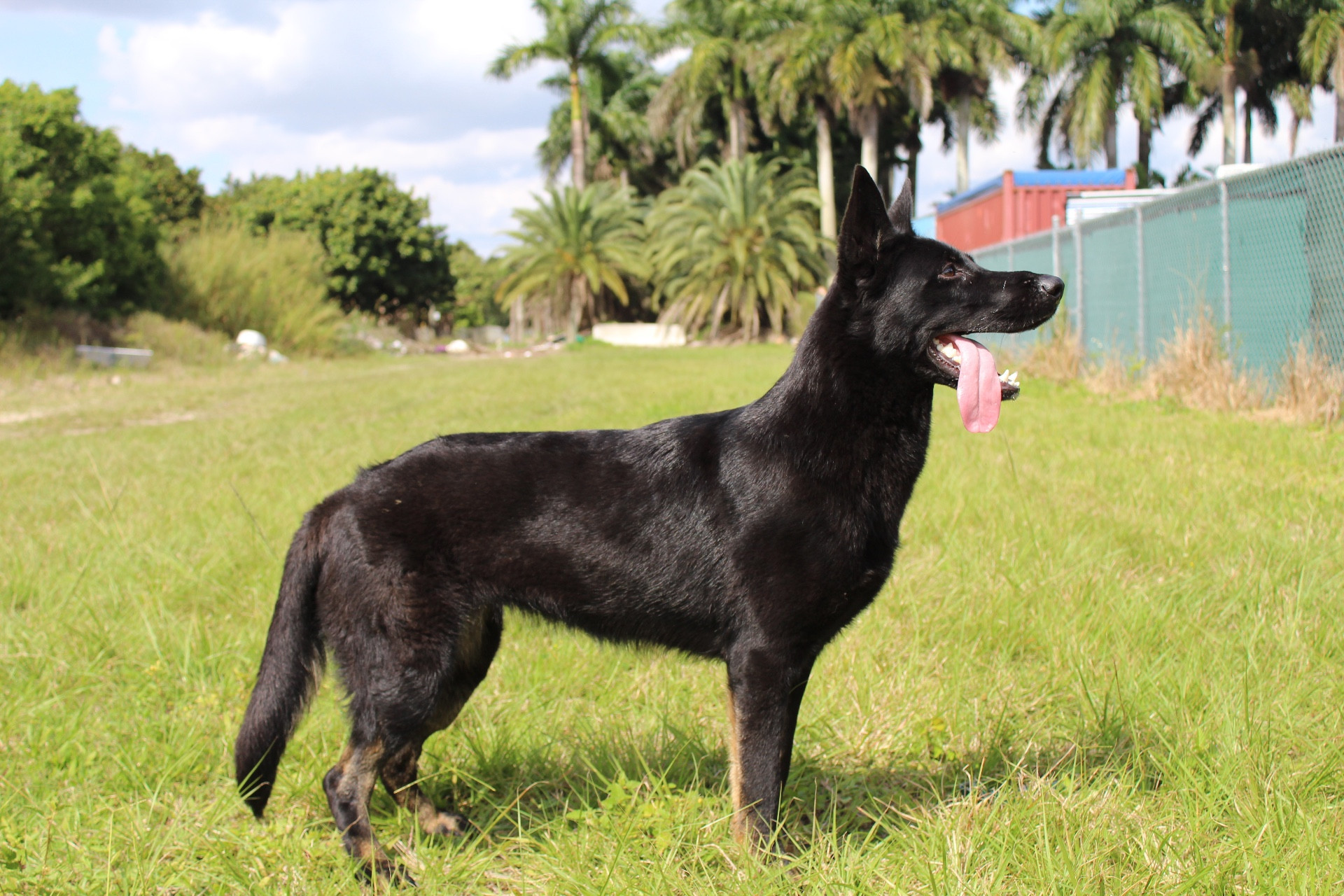 Fryda Z Cagova Raje
Health: DM clear. HD/ED pending

This girls an Extreme Orex and Chester Eqidius granddaughter, a Javir Vom Talka Marda and Jaro Ja-He great granddaughter. She also has dogs like Tyson Von Der schiffslache and Nike Eqidius in her Pedigree as well. Fryda is a well balanced dog all around and we hope to be able to add her to our program once of age and all health and titles have been done.